HI IM MADS!! I make ART
Wanna commission me? Thank you. I love you.
Here's some things to consider:
I only take payment through Paypal.
Orrrr tip me on Kofi and I'll doodle ya somethin!
I'm good at drawing:
Monsters, furries, all your human and non human original characters, your animes, irl people, subjects benefiting from neon colors, etc etc. If you're curious about larger projects, 3D work, or anything else, don't hesitate to reach out! Please see my art on Instagram for examples!

I can draw nsfw content but I ask you be an adult 18+. I have the right to refuse a commission based on my comfort level, complexity, or any other reason. If you're curious about what I can or can't draw, shoot me a message on Instagram or Email me @ [email protected] !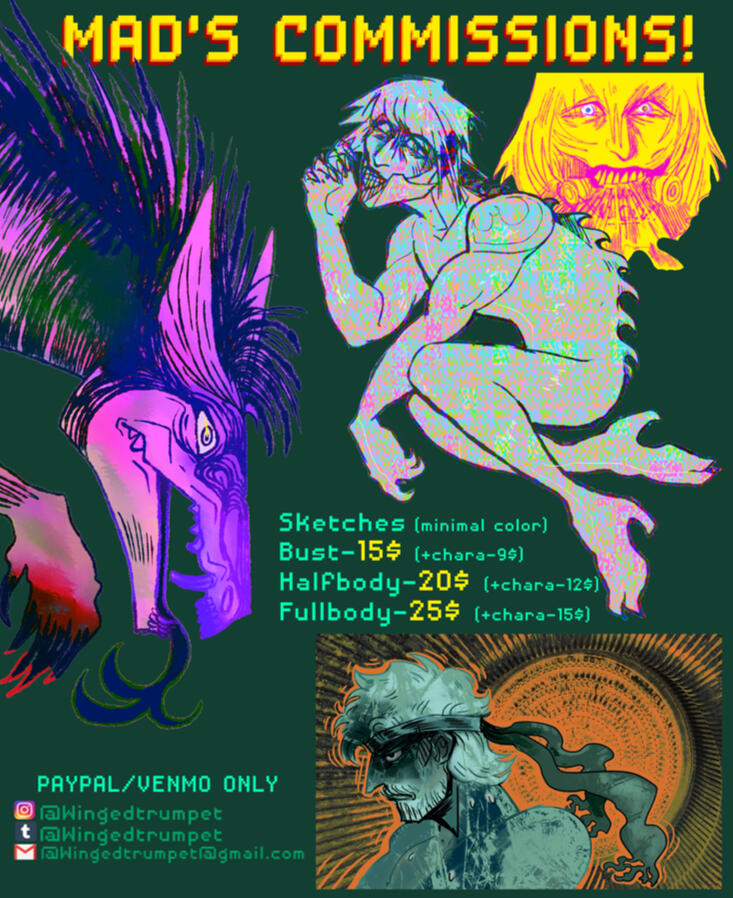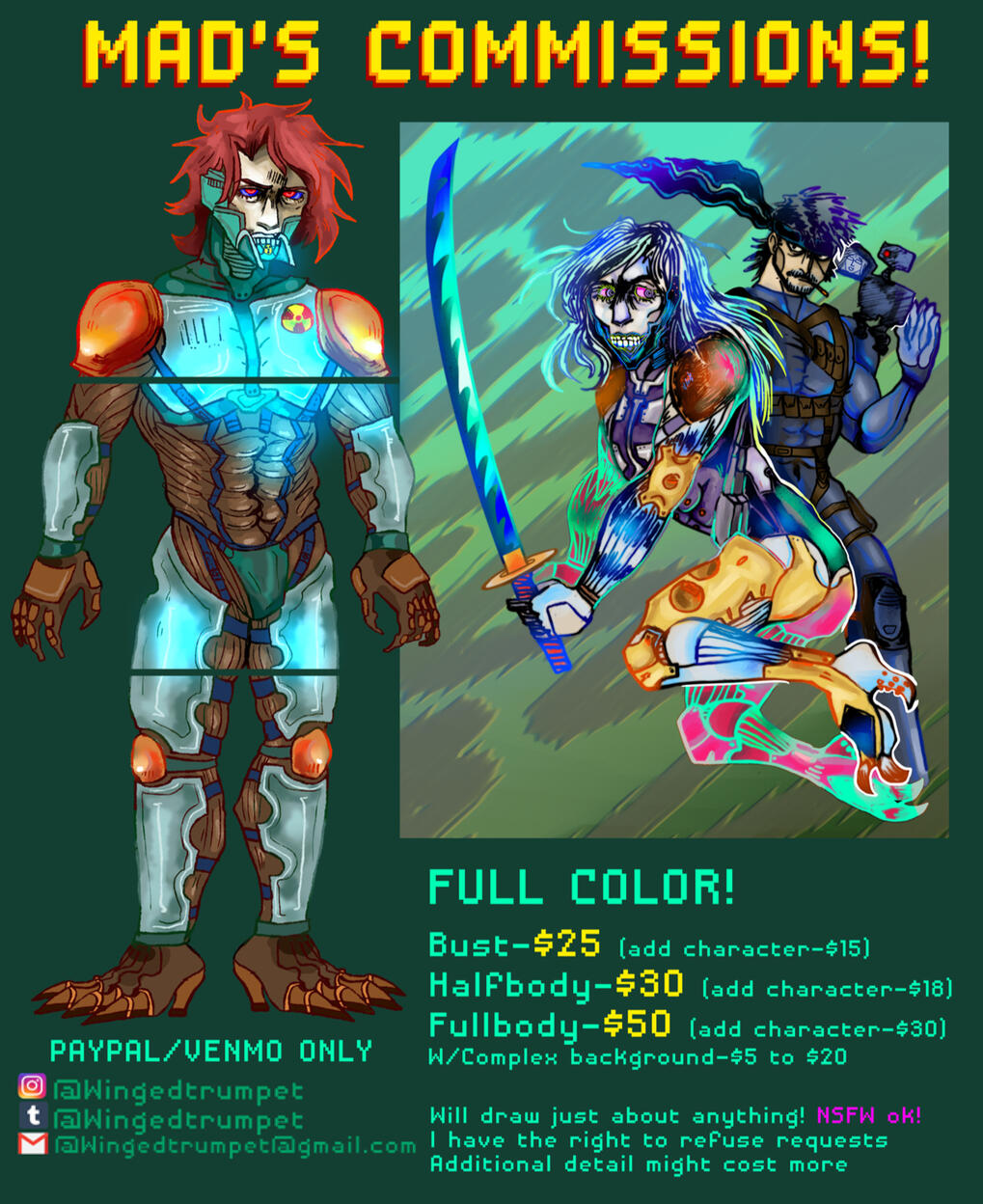 What to include in your commission request:
Your character (multiple reference images or detailed description)
Type of commission (bust/full body/full color/sketch/etc)
Your name/social media handle and email to send a Paypal invoice
Terms of Service
I only accept payment via Paypal invoice. I require half of your commission price upfront, and the second half after the drawing is finished. After accepting your commission, I'll send an in progress sketch that you can approve before I finish your drawing! Once I receive the second half of the payment, I'll email you the high quality unwatermarked files.

If you request small changes to the final piece, I'd be happy to make some edits. However, if you request major changes in posing/color/etc I charge an extra fee proportionate to your commission price.

I reserve the right to decline any subject matter and to cancel/refund a client due to poor communication or inappropriate behavior. Refunds are proportional to the amount of work already done. I reserve the right to change my TOS at any point.

Artwork I create cannot be used for mass printing, commercial use, or other large scale projects unless discussed with me beforehand!
Feel free to post your drawing to social media but please tag me @wingedtrumpet on instagram or any other platform!

If you have any questions feel free to ask!